The President of the Republic allocates a 10 billion grant to IRAD

The Minister, Dr Madeleine TCHUINTE visits the cashew tree nursery at the IRAD-Wakwa Centre

Seed potato production field

Visit to Wakwa

Genral Manager and senior researchers appreciate the activities of researchers at the cashew and Acacia Senegal (gum arabic) plant production site at the IRAD-Wakwa Centre

Fish farmers learn how to build and install a fish cage

Fruit plants produced by IRAD

Artificial fertilisation of oil palm broodstock by bagging in Dibamba

Cashew tree

The Chairman visits the cashew tree nursery in Bertoua

Rice cultivation

Nerica 3 rice from the seedbed of the IRAD Béré branch (Mayo Rey)

Oil palm tree

The Top Management is closely monitoring the development of improved varieties to boost palm oil production in Cameroon

A maize seed field in full production

The cattle farm at the IRAD-Wakwa Centre

Visit to the citrus orchard of Karna Manga (Adamaoua)

Distribution of 1,000,000 seedlings to the people of Adamaoua by the MINRESI, Dr Madeleine TCHUINTE

The President of the Republic at the Ebolowa Agropastoral Show

marine turtle of Kribi in the South of Cameroon

Visit of the Director General
Word From General Manager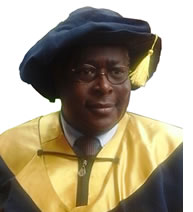 Agricultural Research Institute for Development (IRAD) is a public administrative institution with scientific and technical status, endowed with legal personality and financial autonomy. As a secular arm of the Cameroonian state in agricultural development, IRAD is under the technical supervision of the Ministry of Scientific Research and Innovation. It also operates under the financial supervision of the Ministry of Finance.
As such, it provides scientific research and the promotion of agricultural development throughout the country, often in partnership with other state, regional and international institutions. The identification of sector constraints and the programming of activities to be carried out take into account the sector strategies developed by the various ministerial departments involved in the development of the rural sector.
Dr Noé WOIN

News

Some key figures
A corporate citizen serving agricultural research and development
find the latest editions of our monthly IRAD NEWS.

Our operational structures
| | | | | | | |
| --- | --- | --- | --- | --- | --- | --- |
| | | | | | | |
| | | | | | | |
| | | | | | | |
| | | | | | | |
| | | | | | | |
IRAD Top Management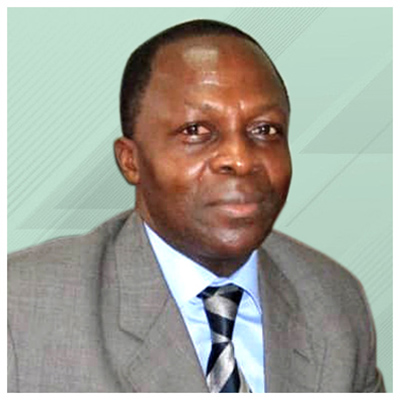 Pr. NNANGA NGA
Chairman of the Board of Directors

Dr Noé WOIN
General Manager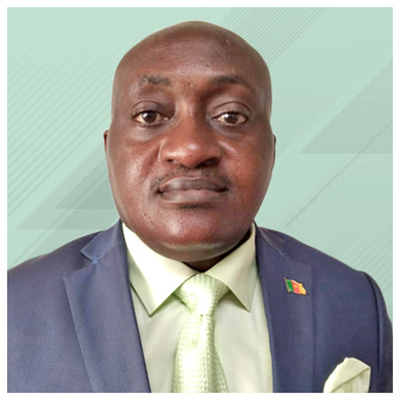 Dr Francis E. NGOME AJEBESONE
Deputy General Manager